Many clubs this season have massively benefited from rather clever transfer business halfway through the season. In this slightly short update I'm going to review the best of those made.
10 - Jonny Howson
Only recently Jonny Howson played his first game for Norwich but he has already made a great impression on me. He previously captained his hometown club Leeds and has continued to be a leader at Norwich. He already has a goal to his name and shown he is not scared to perform at the highest level with his consistent performances.
9 - Bobby Zamora
After his controversial move from Fulham, Bobby Zamora hasn't stepped his foot of the gas goal wise, scoring lots of goals in important matches and his partnership with whoever plays with him will be hugely influential in the R's survival bid.
8 - Jean Beausejour
Beausejour has impressed since his move from Birmingham and has been hugely involved ever since Wigan's huge turnaround with 3 assists and his play certainly suits Martinez's style.
7 - Darron Gibson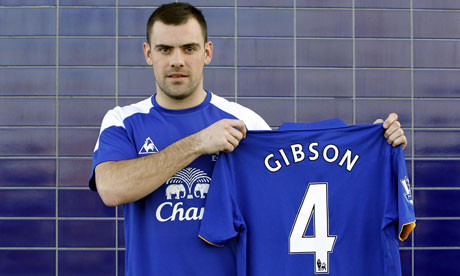 Gibson is one of three Everton players on the list and he is for good reason. He was bought for the bargain price of £0.5million and is yet to lose in a Premier League game for Everton. His most memorable moment was his thunderbolt of a goal against Manchester City.
6 - Gary Cahill
Gary Cahill was bought for 7 million off strugglers Bolton and didn't get off to the best of starts but recently has started putting in strong defensive performances. He has also scored a couple of goals in his short tenure and should be a cert for Euro 2012.
5 -Steven Pienaar
Pienaar has brought renewed hope to the Goodison faithful and with a string of incredible performances including games against top teams like Chelsea and Manchester United. If Everton can sign him down on a permanent contract they will have done a fantastic bit of business.
4 - Gylfi Sigurdsson
As Swansea will have too if they to can sign down the enigmatic Icelandic international. Sigurdsson offers the Swansea team something else, but still fits their specific system, and does so fantastically.
3 -Nikica Jelavic
The final Everton player on the list and already a fan favourite. He has 6 goals in 3 games and 10 goals in 9 games in all competitions. He is just what Everton needed, a goalscorer.
2 - Paul Scholes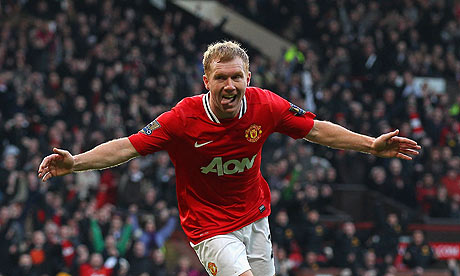 How much they missed him. Since Scholes came back in the team United have been controlling games like they used to and had 35 points in 13 games in which he's played. It took his retirement to realize what they were missing, possibly the best English central midfielder of the premier league era.
1 - Demba Papiss Cisse
It really couldn't be anyone else. He has 12 goals in 11 matches, a better record than Alan Shearer and has equalled the record. A prolific machine who has just scored the gaol of the season.
Special Mentions go out to : Thierry Henry, Landon Donovan, Tim Ream, Ryo Miyachi and Pavel Pobgrebnyak
Sorry about the lack of an update, I was busy walking in the Yorkshire Dales in torrential weather so to spoil you all, another update will be on later this week.
Dan Broeders